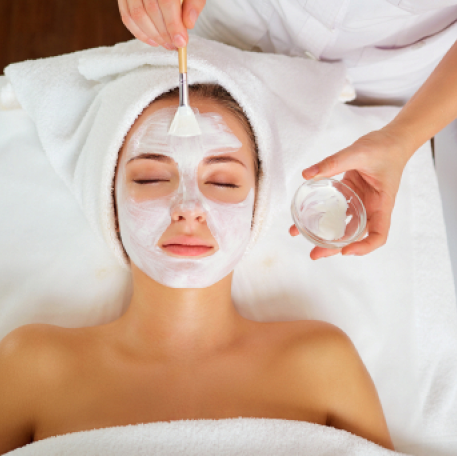 4.8
ACNEX FACIAL
ACNE facial is a compendium of plant extracts that helps in controlling skin infections. They primarily root out infections that produce micro-organisms and renders the area aseptic. It keeps the skin clean for longer duration. It is recommended for shiny, oily and acne-prone skin
45 Mins.

DURATION

1month

FREQUENCY
FIND A SALON NEAR ME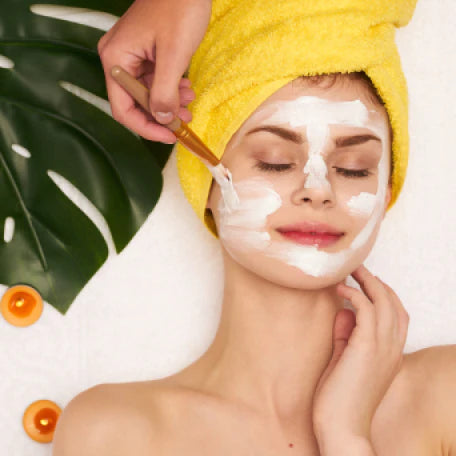 4.8
DIPIGMENTONE FACIAL
Treatment for removing pigmentation and other spots using advanced actives. It also improves skin texture by nourishing and moisturising.
45 Mins.

DURATION

1month

FREQUENCY
FIND A SALON NEAR ME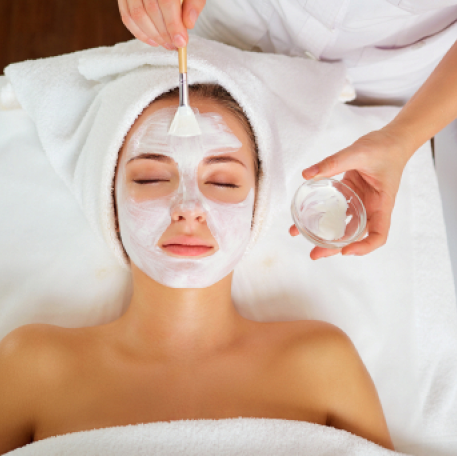 4.8
instafair FACIAL
Melanin control and skin lightening treatment. Highly concentrated herbal actives in this treatment have synergic effect that retain the complexion and make the skin brighter.
45 Mins.

DURATION

1month

FREQUENCY
FIND A SALON NEAR ME
It's no secret that everyone wishes for soft, glowing skin that they can flaunt with pride.
While you may be putting forth every effort to attain the greatest results with your skincare routine, it's sometimes best to leave it to the professionals.
On the market nowadays, there are a plethora of face treatments and advanced facial creams. However, not all of them are equally effective in assisting you in achieving beautiful, healthy, and glowing skin.
Facials are skin-care procedures that include steam, exfoliation, advanced facial creams, lotions, facial masks, peels, and massages for the face. They deeply cleanse the skin and aid in the treatment of specific skin conditions such as dryness and minor acne.
If you've ever had a facial, you're aware that part of the procedure involves massaging the skin, which stimulates circulation and leaves the skin looking radiant and refreshed. Overall, facials promote fresh skin renewal and provide the sensitive loving care that your skin requires.
Treatments at an advanced facial salon/clinic have three key advantages. The specialist performing your operation will have extensive knowledge of skin and will thus be able to detect any indications or diseases that a spa or salon might miss. The second advantage of the advanced facial salon is the items are frequently employed in conjunction with medical devices, resulting in more advanced therapies. The outcomes are more favorable and long-lasting. Finally, unlike a spa, which is geared for relaxation, a clinic's treatment or facial is focused on curing skin concerns.
Furthermore, the majority of these face treatments necessitate downtime and considerable aftercare, necessitating time away from work or any other demanding schedule.
The myth about advanced facial treatment: Facials are mainly used to unwind. Only once a year is it recommended. They are excruciatingly painful.
Facts: They aim to restore the skin's youthful appearance. If you do it every 4-6 weeks, you'll be fine. The use of facials is a preventative measure.
FREQUENTLY ASKED QUESTIONS
While you may want to treat yourself to facial pampering on a regular basis, you must give your skin time to recuperate between treatments. The frequency with which you receive facials is determined by your skin type. A monthly advanced facial treatment is recommended if you have oily, acne-prone, dry, or mixed skin. If you have sensitive skin, however, you should only use it every two months.
Using a lot of cosmetics
Exfoliating your skin too much
Excessive sun exposure
Inadequate sunscreen application
Using products with high levels of active components
Picking at your skin
Working up a sweat in the gym